If you are about to start selling products online you should consider WooCommerce as your platform. It's really easy to set up. I've found 16 amazing online stores to share with you in this post. They feature all sorts of things from boxers to dog toys to handmade leather wallets. The online stores are from all over the world too, including USA, Slovakia, and Spain.
There is plenty of inspiration here for you to open up an amazing eCommerce store with WooCommerce for you. Let's get started exploring these 16 amazing sites right away!

Porter and York is a meat delivery service to your door. It has been featured in the Oprah Magazine. The company prides itself on selling high-quality meats.
If I cooked more often I'd definitely take advantage of their services. My favorite part of the website is the clear images of the meat. The fact you can tailor your order's cut is so fantastic. It makes me wish I cooked more, in all honesty.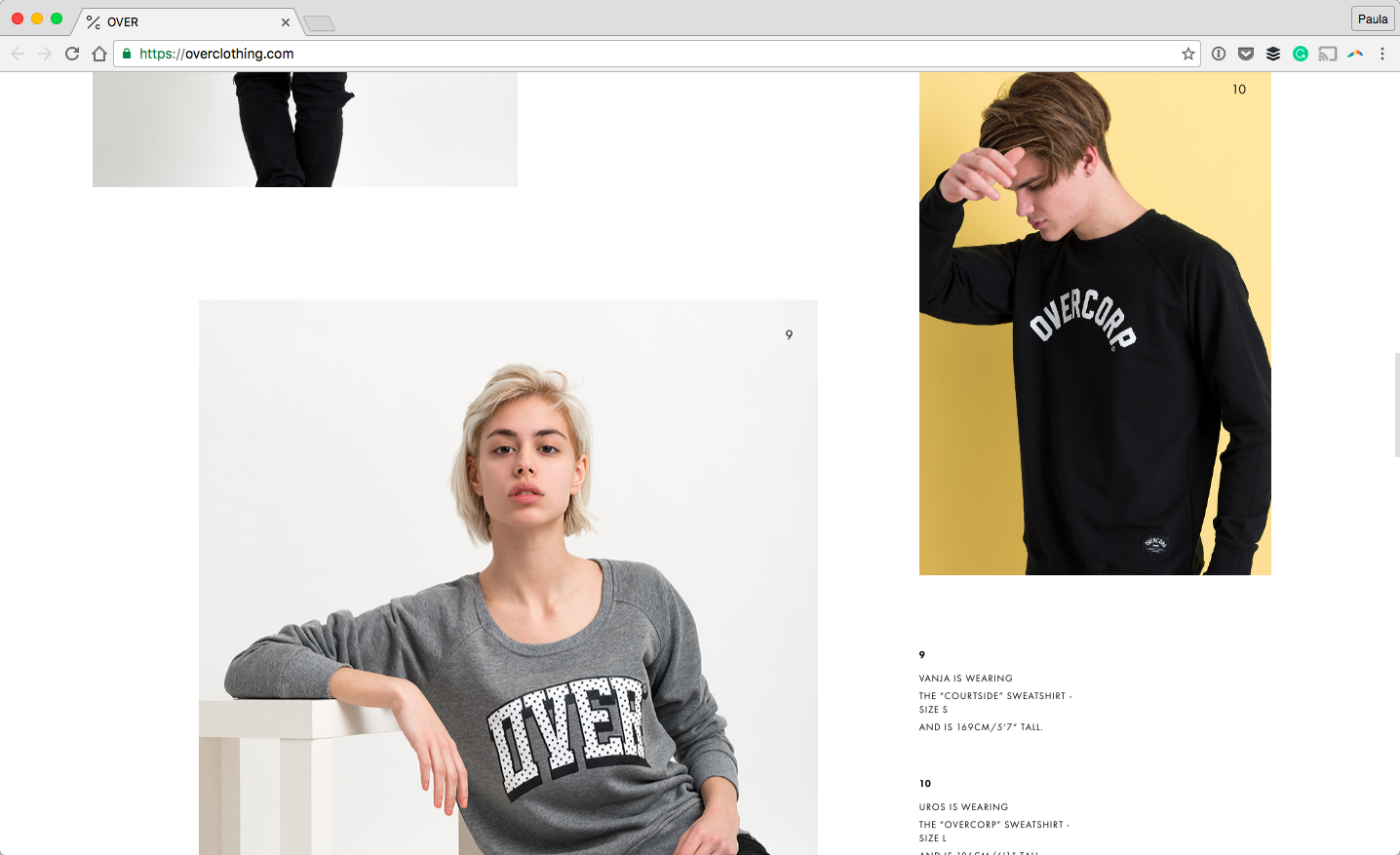 I've been a fan of Over's clothing for a while now. Their super simplistic design style always won me over. I got excited I could include it in this list. I like that the homepage is not overflowing with advertisements and sales that are going on, like most online clothing retailer.
I also enjoy that the clothing line is simple and not overly complicated. The whole website is well organized and easy to navigate. It's not overwhelming to shop with Over. I like them a lot for that.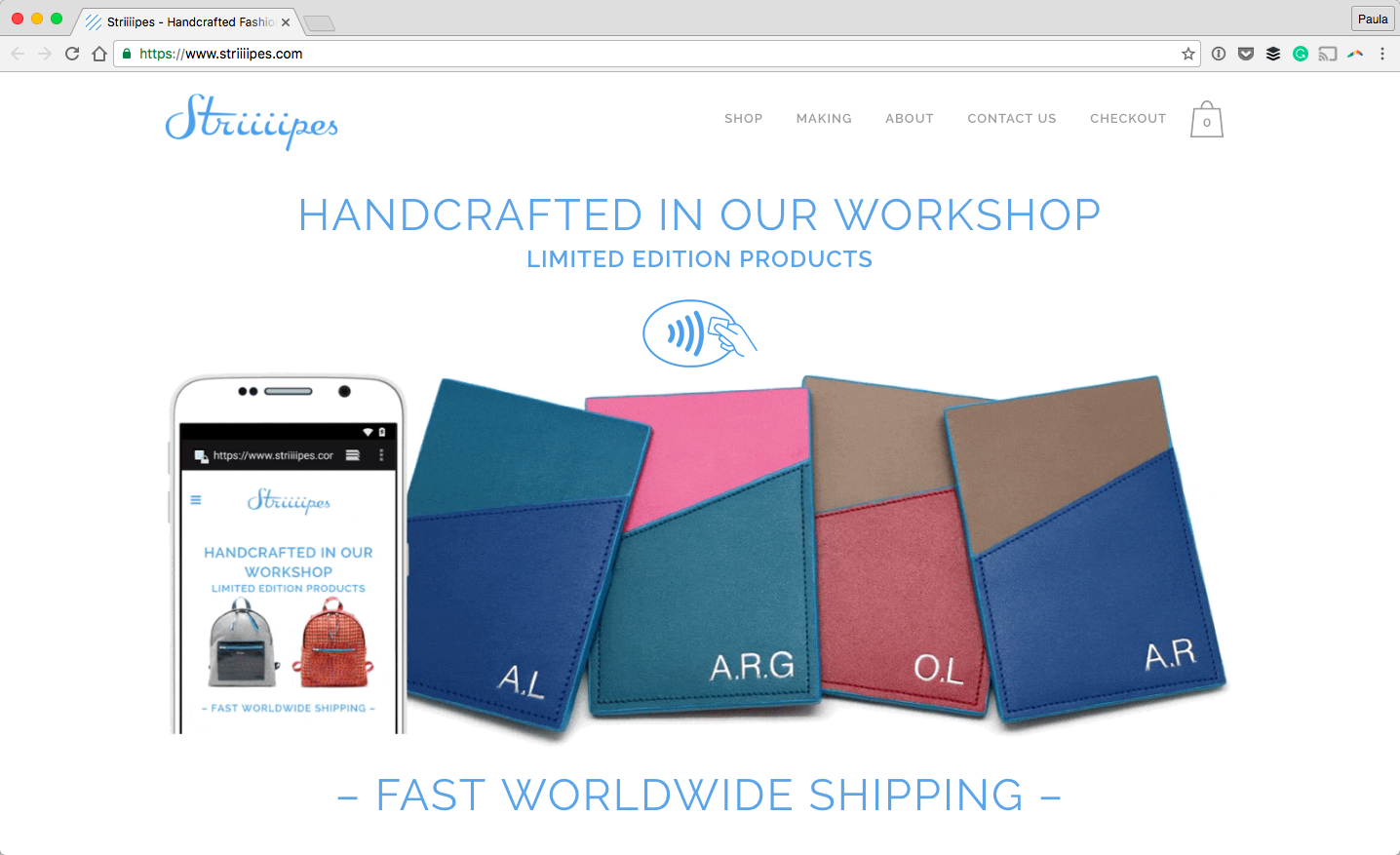 I am including Striiiipes in this list because of their most recent line of handmade wallets. The website could use some love. But the products seem really great. I am starting to appreciate handmade goods more and these wallets really caught my eye.
They are different than most leather wallets. They are blue and red. They are not light or dark tan. I thought that made them much more interesting. Like I said, I also appreciated the handmade aspect.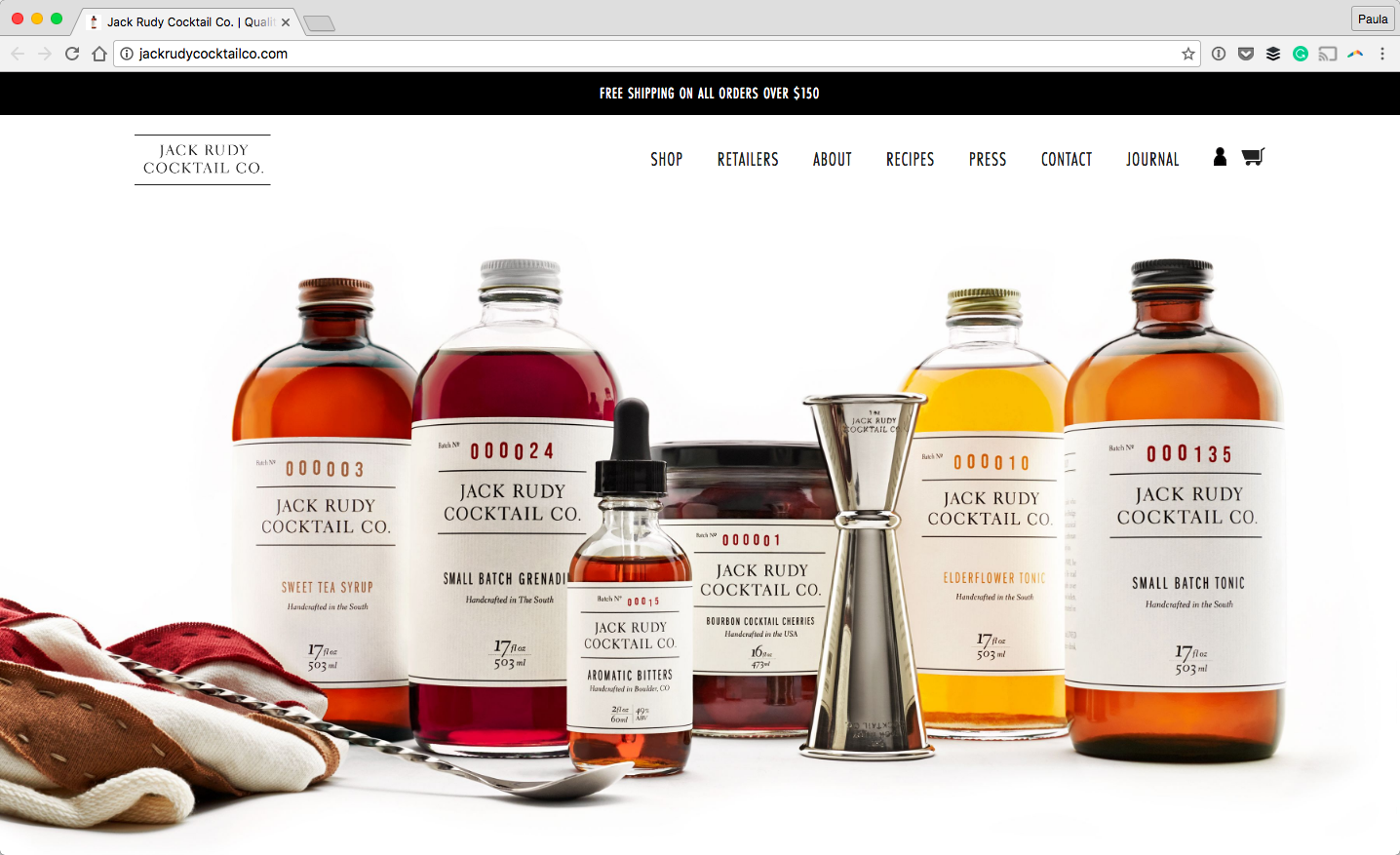 Jack Rudy Cocktail's are seriously well branded! The bottle designs are amazing! You can get a sense of craftsmanship from the banding design too. After all, the company is family owned.
A well design package, in this case, a bottle and its label, can really go a long way. This is true both, in stores and online. In this case, the branding of Jack Rudy Cocktail's is fantastic and a great starting point for getting people interested in purchasing the product.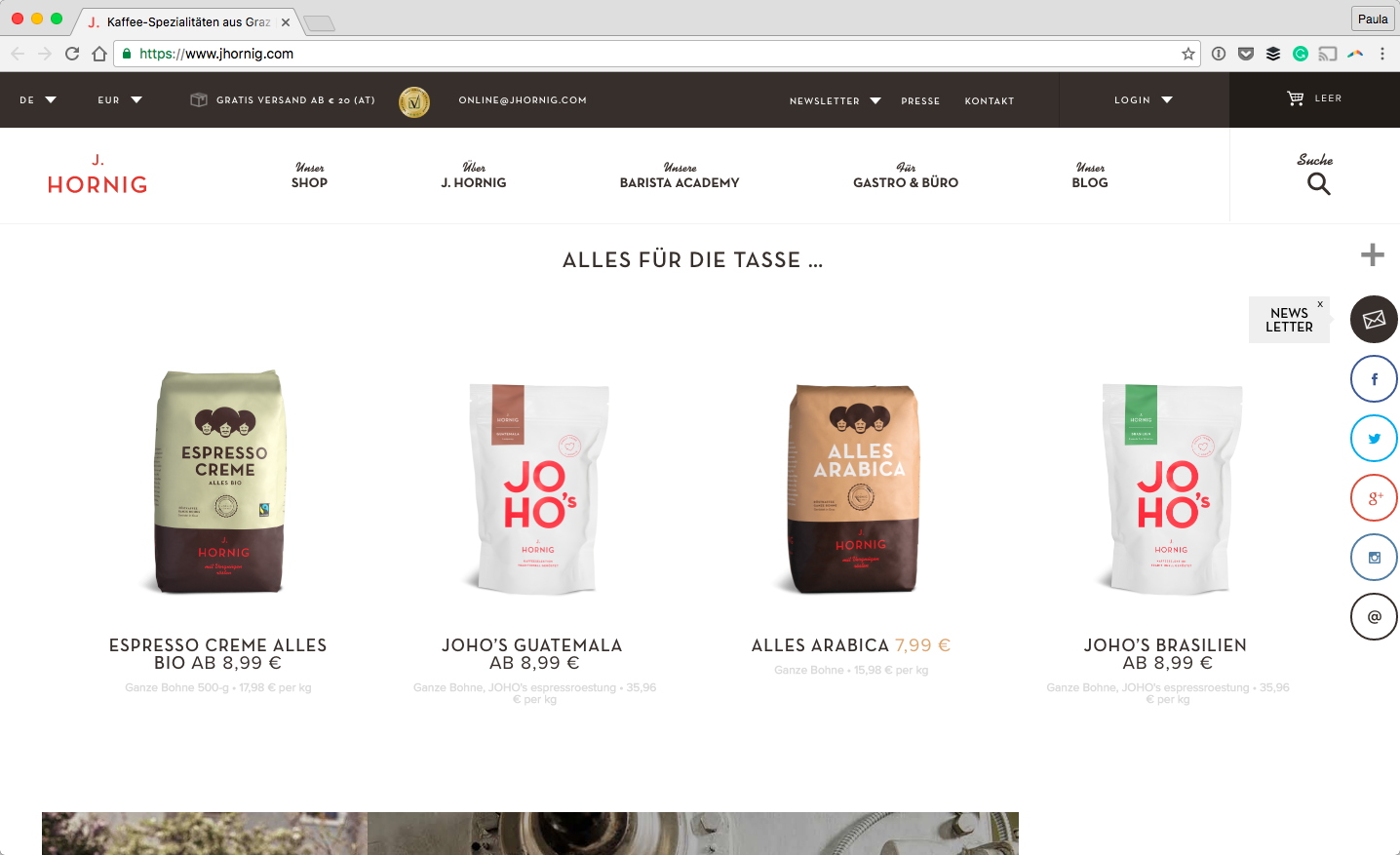 J Horning's website is interesting. I'm not a fan of a number of things happening on the edges of the browser. There are too many navigations.
Besides this, I'm a fan. The home page has a lot to tell. J Horning is a coffee seller and you can buy all sorts of things like cold brew and even tea. I am a big fan of the user of photography here through. It is focusing on the little details of the products which are a nice touch.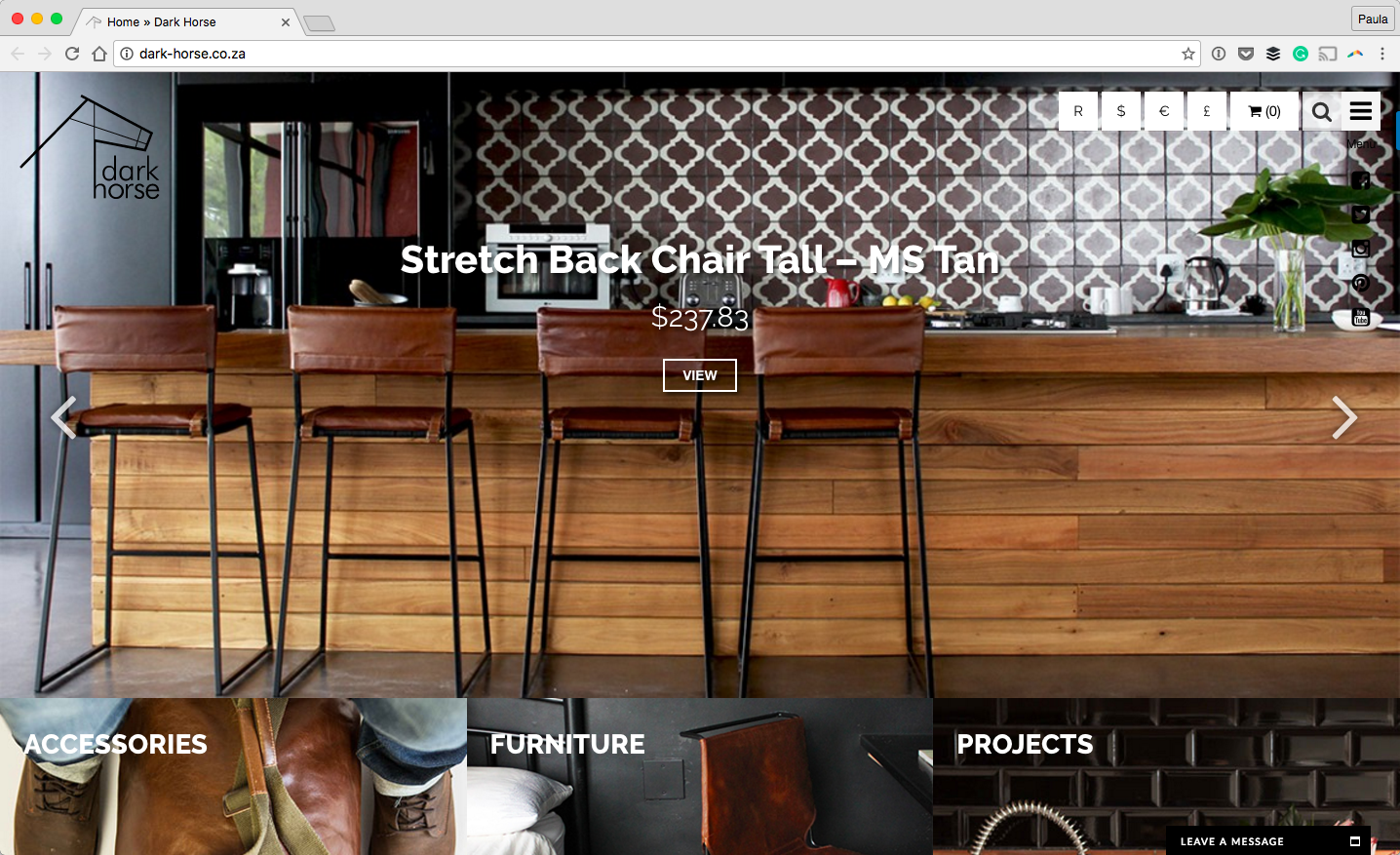 Dark Horse is a company that makes beautiful natural leather products. They make small things like wallets or travel bags. But they also build big furniture pieces like arm chairs. Some of their pieces are spectacular. I love the big photos that great you on their home page. The rest of their site could use a bit of love. I don't think it represents the high quality of product designs well, but I digress.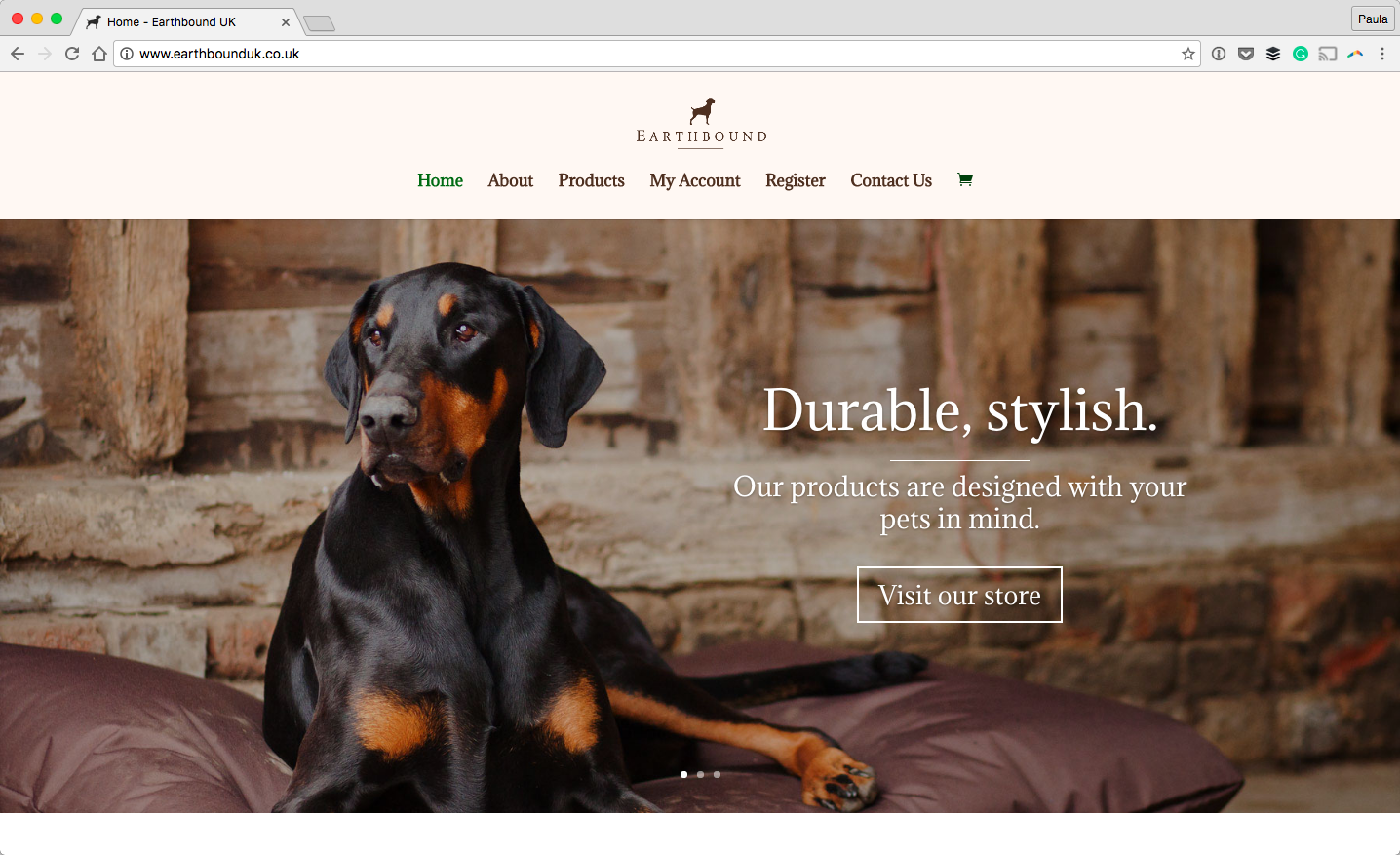 Earthbound sells products for your pets, mostly dogs. They sell all sorts of cute things for your four legged pets from beds to coats to toys. All of the products look high quality. Making good products for pets takes some serious love. I have a dog myself and I'd pour all my soul into making something great for them. So I know how the people at Earthbound feel.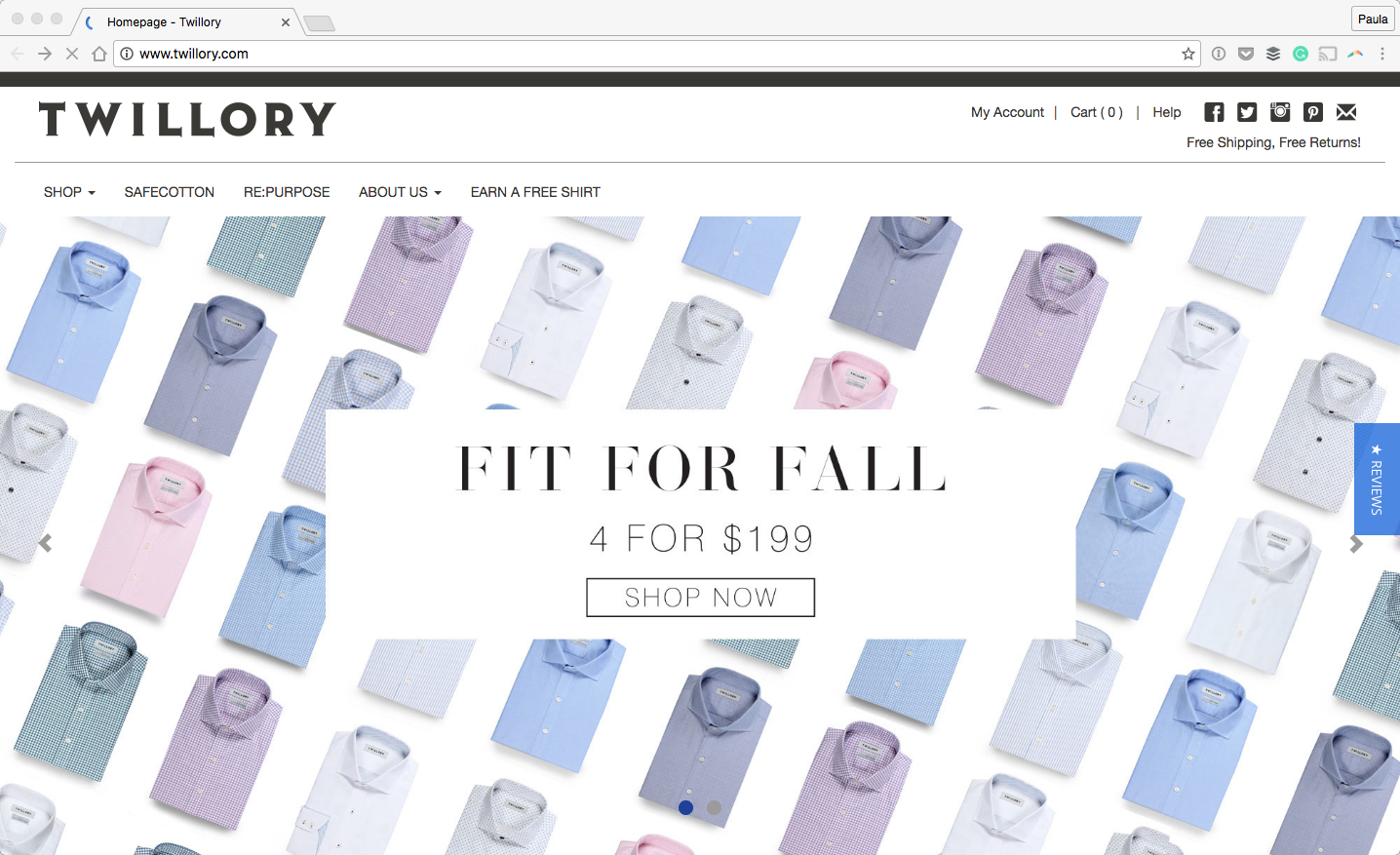 Twillory sells things for men. I'll be more specific, they sell ties and shirts among a few other things like laundry bags. It's a fun little site with a wide range of products. It is most definitely filled with style too.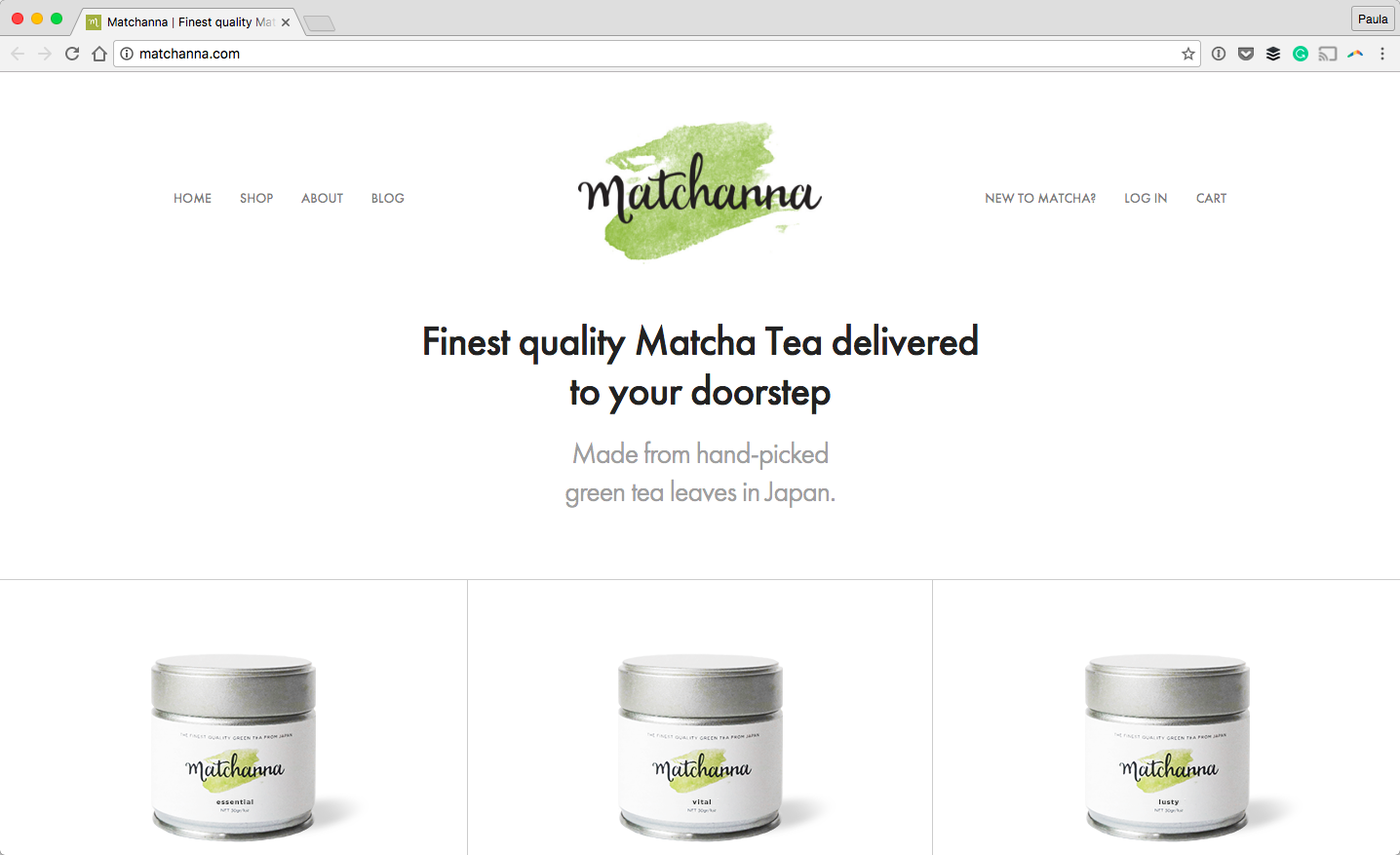 If you love tea, this website is for you. They deliver fantastic Matcha Tea to your doorstep. You can even get 10% off your first order, which is fantastic. I love their web design because it just showcases the products. The design is simple and kind of minimal with hints of green to keep it from being bland or boring. Right of the bat, on the homepage the different tea products are shown; I like that a lot.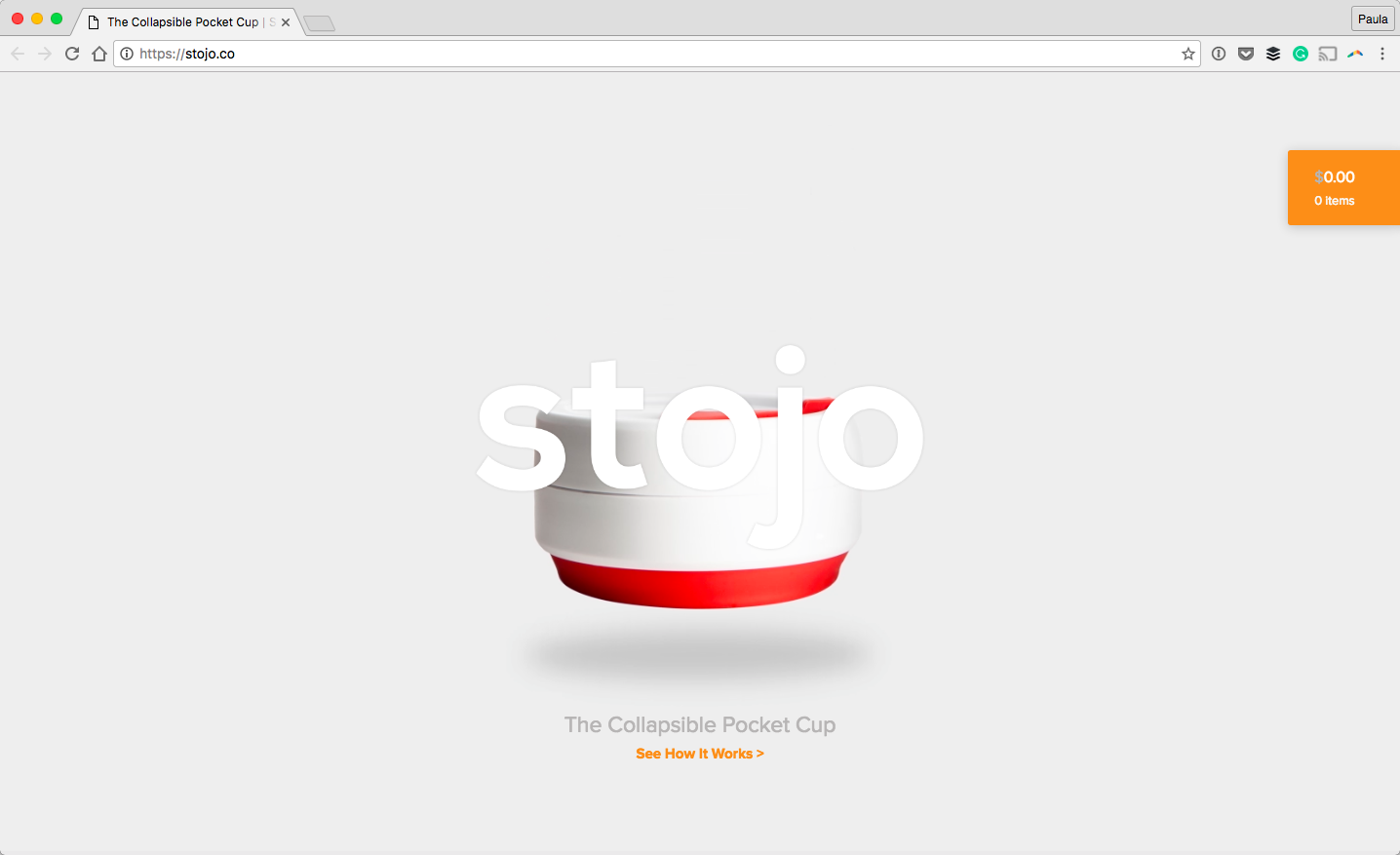 If you enjoy making your own coffee – or tea – on the go, Stojo is a product you might like. It's a foldable and reusable plastic to-go cup. I found that I don't like to carry a reusable to-go cups because they are bulky and cumbersome. Stojo looks really cute and useful.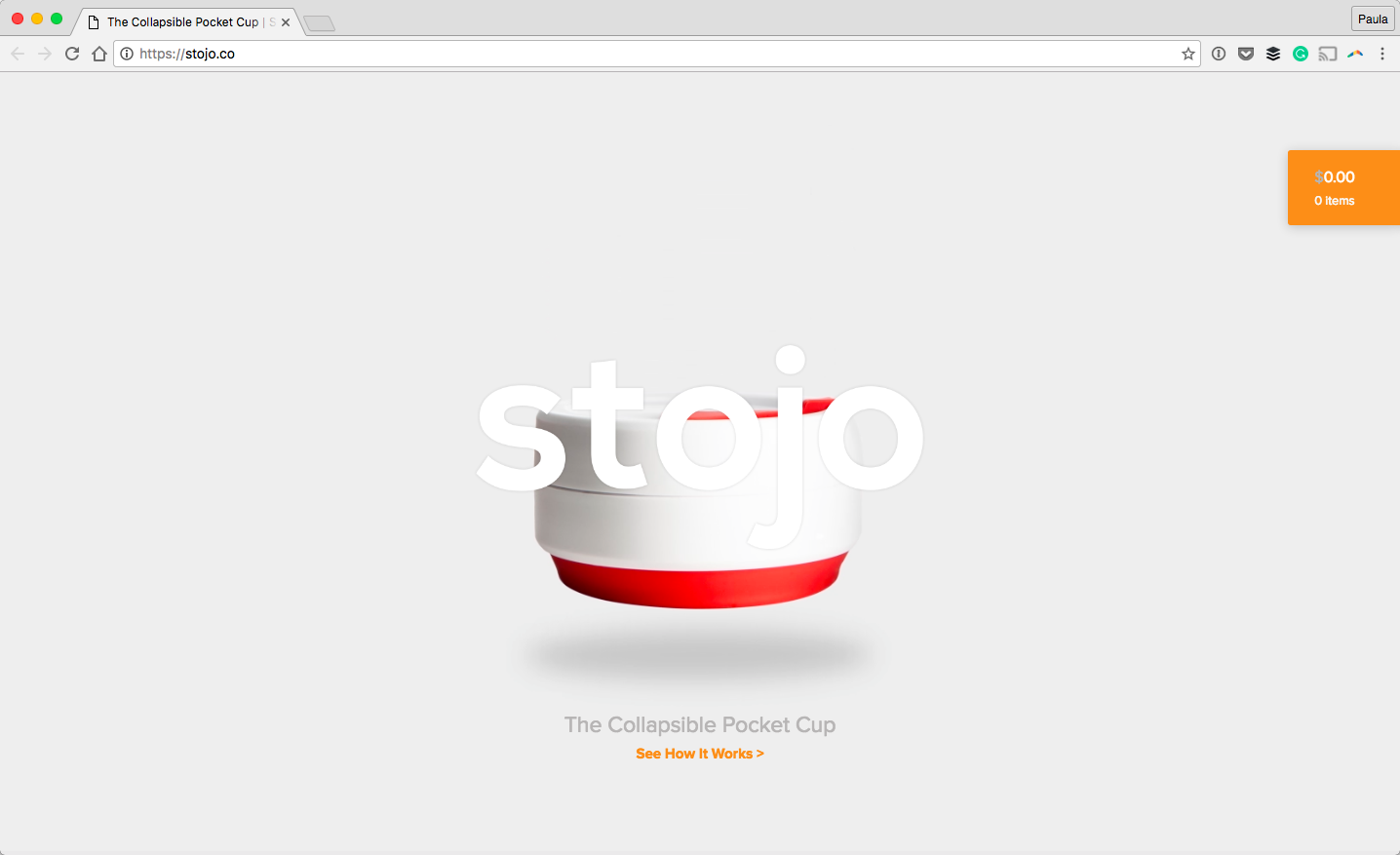 Here we have another cup retailer. This time, though, Joco is selling glass cups made with coffee lovers in mind.
The cups are crafted to make the perfect cup of brew. Because they are made of glass it might be hard to hold them if you prefer your coffee hot. So, they also come with fun rubber sleeves. You can also buy a cup cover if you want to take your perfect cup of coffee on the go.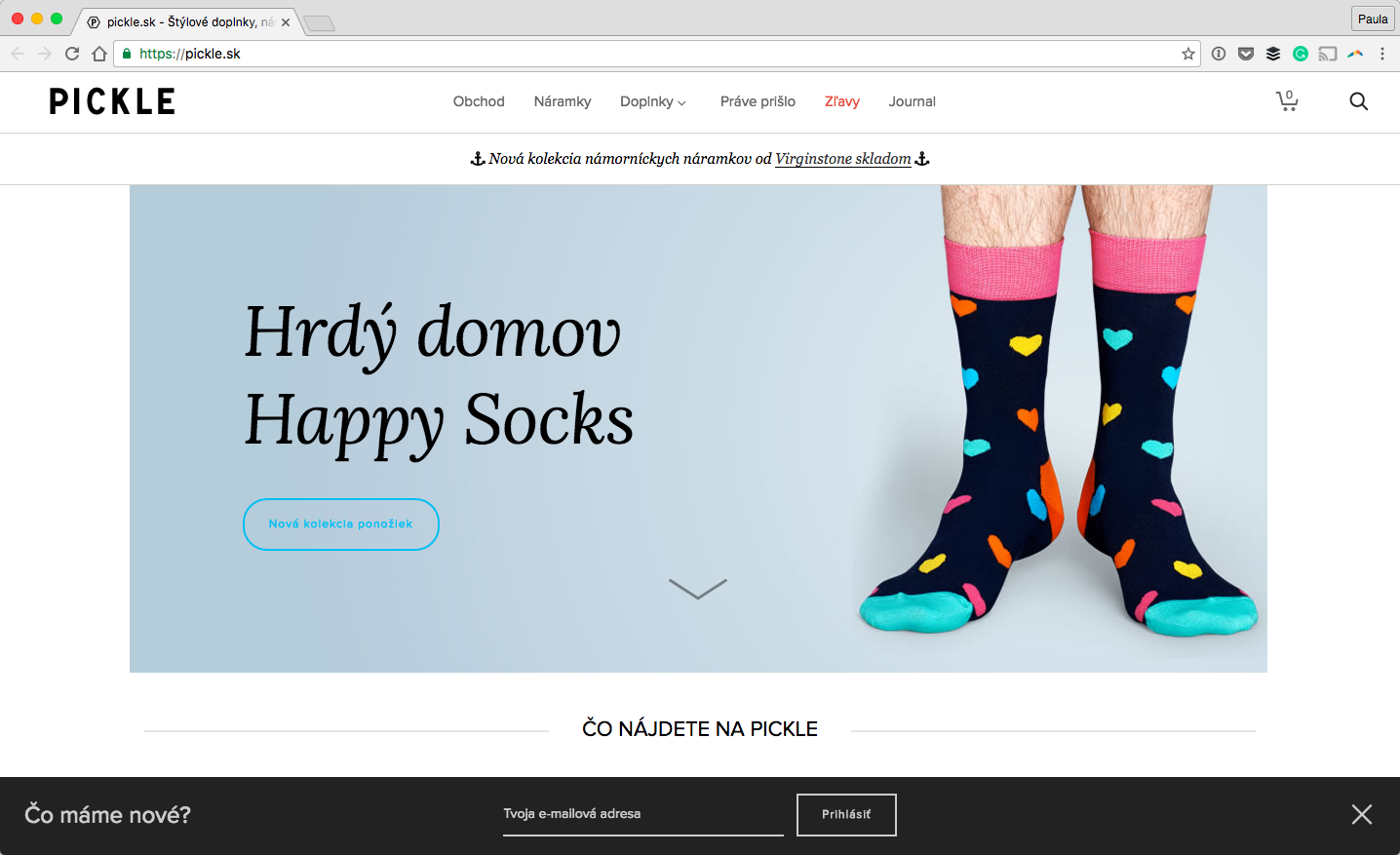 Pickle is a Slovakian company selling accessories. Their products range from backpacks to fun socks. I've looked through those socks and some of them are really great and colorful.
It was hard for me not to buy something from Pickle. Their selection of sunglasses was great too. Their products seem to have a great vibe to them which makes the brand of the whole company fantastic too. What else could a designer ask for?!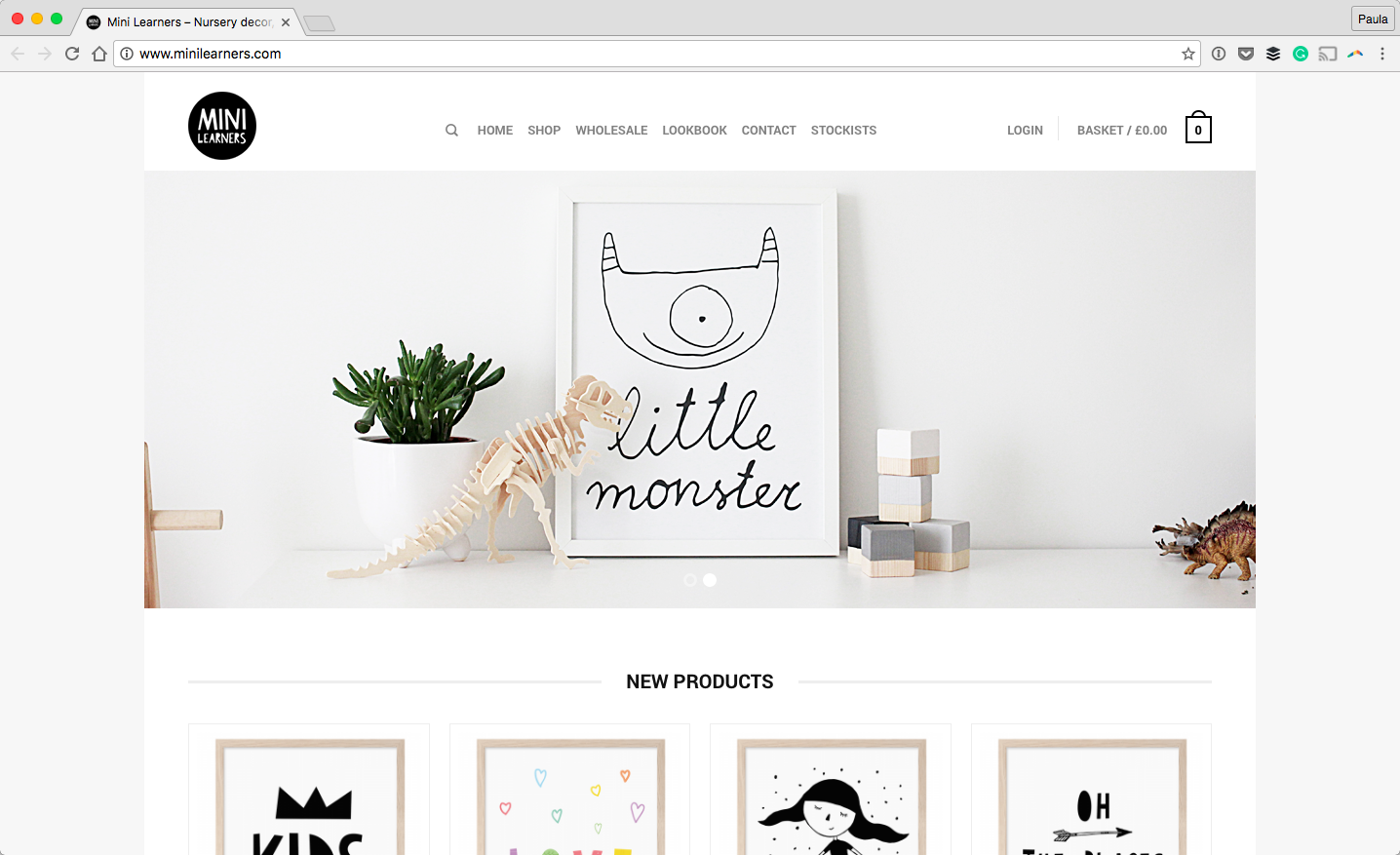 Mini Learners sells children posters. All of their posters are beyond adorable. I would put a few of them in my own house actually.
Although a lot of them are black and white, some of my favorites were the colorful ones. Their use of color is fantastic and well done. It doesn't look like the typical plastic yellow, red and blue used for a lot of cheap children's products. I appreciate and respect them trying to do something different.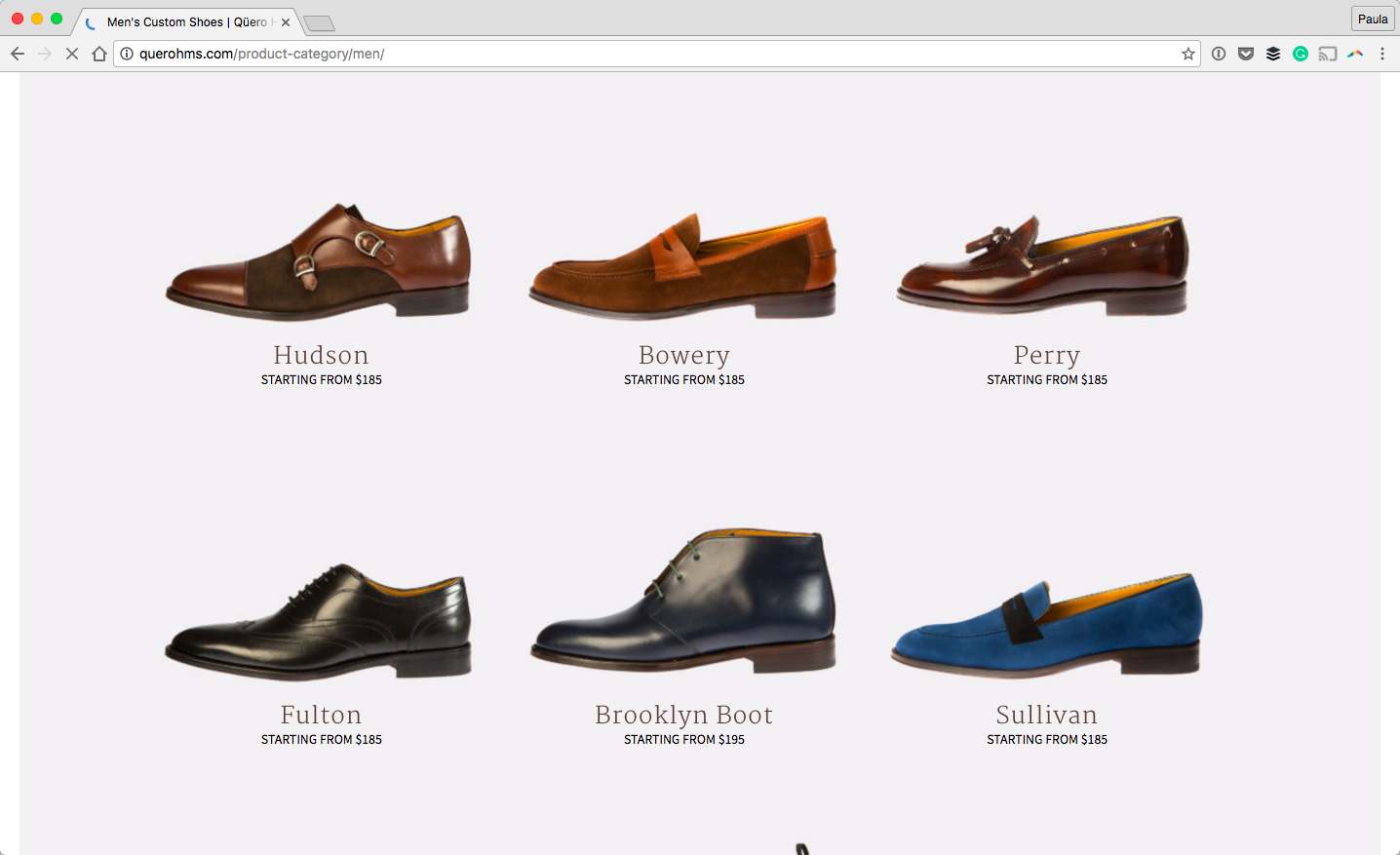 Qüero is a Spanish based company that sells handmade leather shoes. The photos on their homepage are amazing. They show a snapshot of how the shoes are made.
The whole website screams quality and craftsmanship to me. I'm very impressed with the brand. I'd love to have a reason to buy a pair but I don't attend many professional or fancy places. The shoes do not seem that expensive for the quality of the product you are buying either.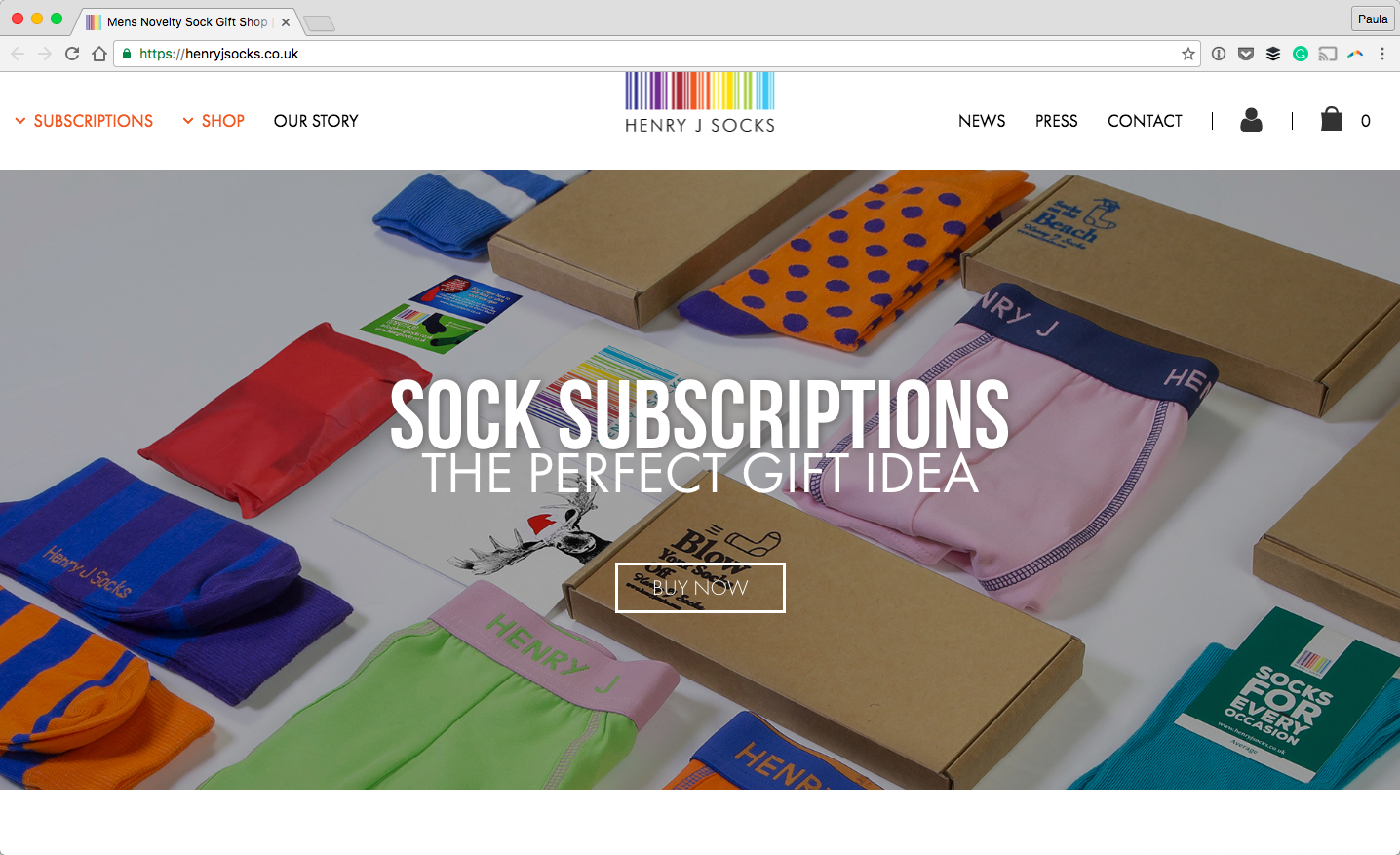 Here we have another men's shop. This one is selling novelty socks and boxers. I love this store. Again, I wish I could shop here for myself. The socks and boxers are so fun. The different patterns and colors are amazing!
I wish more men wore those. I feel like I haven't seen too many socks or boxes like these in stores. The products here definitely are dictating the vibe of the website and the company. And, most importantly, it's working very well.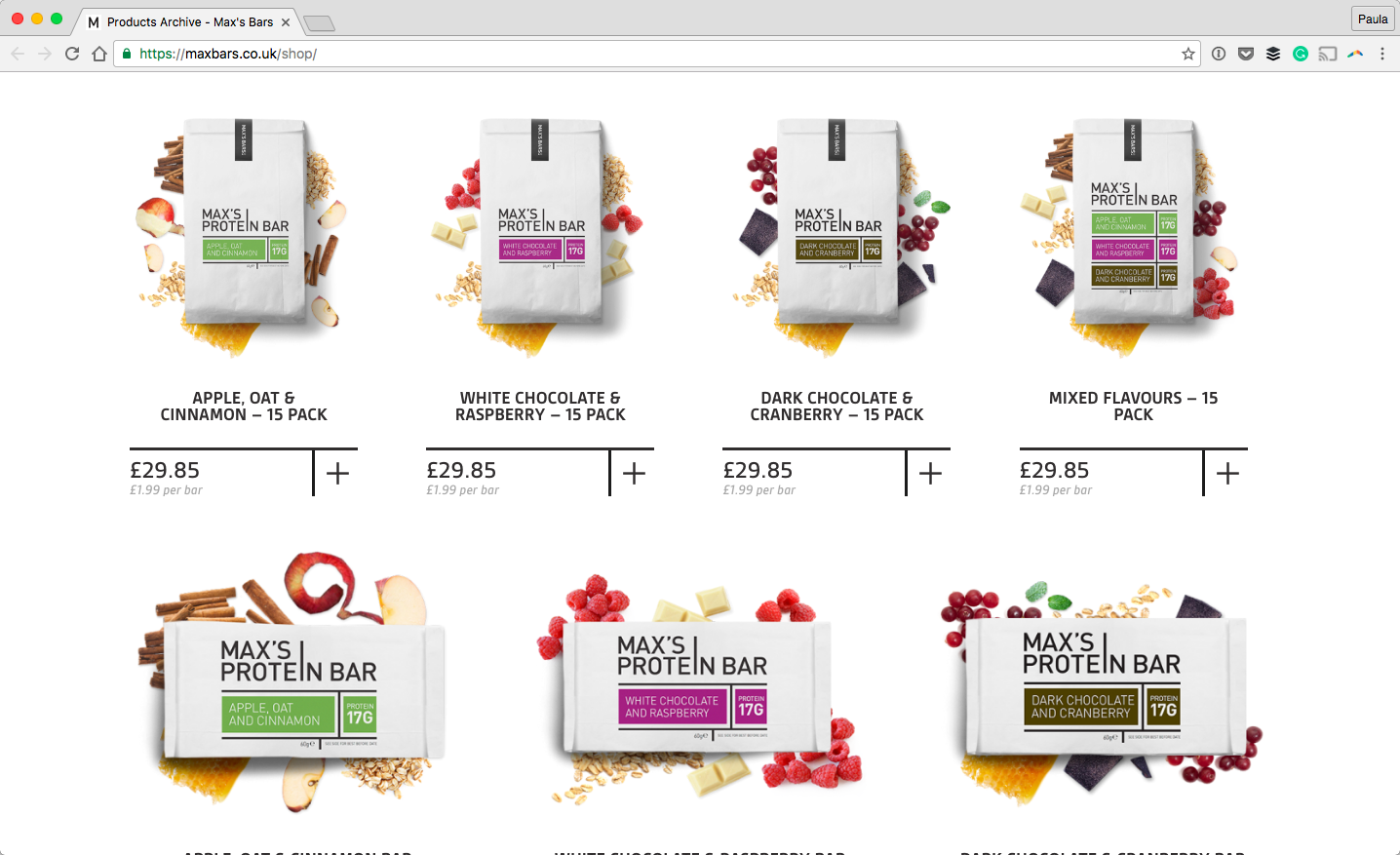 I am in love with the product display on this website. Max's Protein Bars speak for themselves as to what the product is. But, the photos definitely sell the bars.
Although the photos don't feature the protein bars themselves, I still like it. The package design is really good so that's a great start. Each bar has a unique color which is fun too. Then each bar has its unique ingredients surrounding the package like raspberries and white chocolate. It's well done which is all that matters.
If you're looking to start your own WooCommerce shop, you may also want to check our post on best WooCommerce themes.
Do you have a WooCommerce website? Are you selling something wonderful on a beautiful website? Share it with us in the comments ?
To show main source of content:
https://www.designbombs.com/woocommerce-websites/